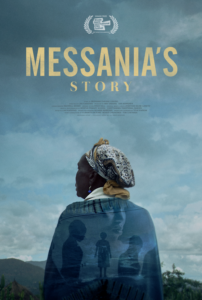 Click this link to watch the trailer.
A childhood filled with laughter and friends, singing and games—cut short by the circumciser's knife. Growing up, Messania walked the same path as many young girls from Africa; undergoing female genital mutilation to make her marriageable to a stranger many years older than herself. From her Kenya home, Messania tells the story of how she found the determination to escape abuse, challenge harmful cultural norms, and sing a new song of freedom for herself and other young girls everywhere.
Join us for a special screening of this Grand-prize winning documentary, with a brief discussion to follow. This breakout is open to all ticket holders through the online event platform. Access to the platform will be emailed a few days before the event. You can email any questions to advocate@worldvision.org.
Click here to add this event to your calendar.